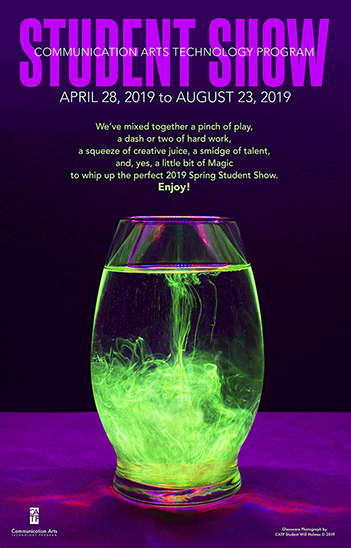 The Communication Arts Technology Program invites you to The Show
Don't miss this purrrrfectly blended exhibit of the most creative work from our CAT students during the spring 2019 semester. Featuring graphic design, photography, illustration, typography, animation, and web design.
NOW thru AUGUST 23, 2019!
THE KRANTZ ART GALLERY
Chestnut Hall 116
JEFFERSON COMMUNITY & TECHNICAL COLLEGE
DOWNTOWN CAMPUS
This exhibit is rated A for all audiences & for the quality of its content.
Located on the 1st floor of Chestnut Hall at the corner of First and Chestnut Streets
The exhibit is open Monday through Thursday, 8 am – 6 pm
and Friday's from 9 am – 12 noon
Enjoy the show. Good Kitty!